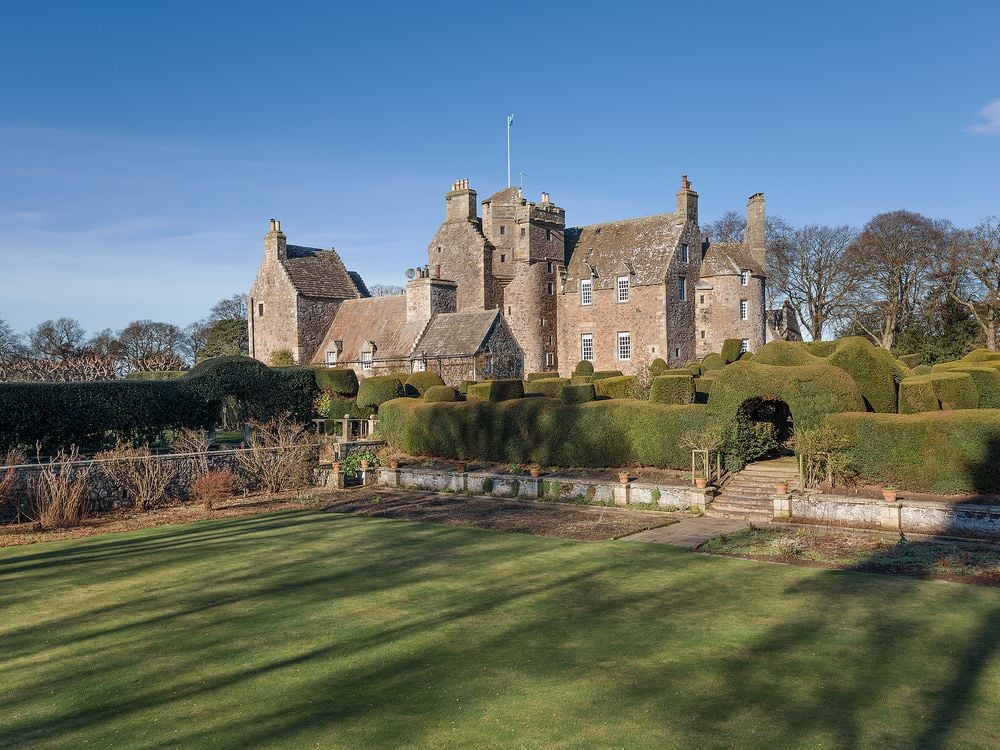 In its heyday, Earlshall Castle, a 16th-century estate in the county of Fife, hosted two of Scotland's most well-known rulers: Mary, Queen of Scots, and her son, James VI and I. Initially occupied by descendants of another famed Scottish king, Robert the Bruce, the historic castle is now up for sale, reports Mikhaila Friel for Insider.
Located 55 miles from Edinburgh and 6 miles from the coastal town of St. Andrews—reputedly the birthplace of golf—the property, which has no official asking price, comes complete with its own ghost story. According to Savills, the agency listing the castle, the footsteps of a 17th-century baron nicknamed "Bloody Bruce" can "be heard on the spiral stairs of Earshall to this day.
Built in 1546, the three-level, 8,398-square-foot castle boasts ten bedrooms with highly decorated ceilings, stone fireplaces and a secret stairway leading to the main gallery. Per Travel and Leisure's Dobrina Zhekova, this 50-foot-long dining room features a hand-painted ceiling depicting Scottish royal families' coats of arms.